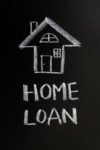 A Bad Credit Home loan may be ideal for those clients who have a less than perfect credit score. Utah Home buyers & Home owners with lower credit scores are seldom aware of the many home loans available to them. For nearly two decades Village Mortgage has helped Utahans with credit challenges obtain mortgage financing.
If you have ever been turned down for a mortgage loan it can be frustrating. Especially since many times the lender turning you down doesn't make it clear why. Here at Village Mortgage, we are experts when it comes to the following:
A Credit Score as Low as 500
Late Payments
Collections
Charge-off
Judgments
Tax Liens
Repossessions
Credit Counseling
Bankruptcy
Foreclosure
Short Sale
Loan Modifications
Late Payments on Mortgage

We're licensed Mortgage Professionals, and home to so much more than what big banks offer.
Top 3 ways using a Mortgage Broker can Save You Money. 
Get a Lower Interest Rate.
Access to Hundreds of Better Programs
We work for you, not the big bank.
For your next home loan, work with someone who works on your behalf. We're brokers. We're Better.