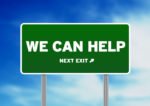 A Bad Credit Home loan may be ideal for those clients who have a less than perfect credit score. Utah Home buyers & Home owners with lower credit scores are seldom aware of the many home loans available to them. For nearly two decades Village Mortgage has helped Utahans with credit challenges obtain mortgage financing.
If you have ever been turned down for a mortgage loan it can be frustrating. Especially since many times the lender turning you down doesn't make it clear why. Here at Village Mortgage are experts when it comes to the rules with mortgages. Curious about waiting periods? How medical collections are viewed? or how a defaulted student loan loan affects your chances?
Flexible Credit Qualifying with a down payment,  even if you've had any of the following:
A Credit Score as Low as 500
Bankruptcy
Collections
Charge-off
Judgements
Tax Liens
Repossessions
Credit Counseling
Foreclosure
Short Sale
Step 2- Benefits of Working with Village Mortgage
Much Lower Rates than Most Banks or Credit Unions
Flexible Qualifying with a Down Payment
Customized Mortgage Loan Solutions
Lower Closing Costs
Step 3- Choosing the Best Program for You
Look at the chart below and match the criteria that best fits your situation.