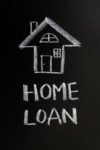 Most likely there are many reasons that you invested in a home: security, stability, the benefits of accruing equity—and, of course, the pride of ownership.
Yet the question is, how much are you spending each month in comparison to your mortgage?  If you've been paying your mortgage on time each month, there's a good chance that you're eligible to profitably refinance your home—and receive the benefits of lower mortgage payments.
Popular Rate & Term Programs

We're licensed Mortgage Professionals, and home to so much more than what big banks offer.
Top 3 ways using a Mortgage Broker can Save You Money. 
Get a Lower Interest Rate.
Access to Hundreds of Better Programs
 We work for you not the big bank.
For your next home loan, work with someone who works on your behalf. We're brokers. We're Better.